This week, our Sumatran Rescue Alliance (SRA) Rescue Centre was officially launched by Indonesia's Vice Minister of Environment and Forestry, Alue Dohong. Our alliance partners, Panut Hadisiswoyo Founder of the Orangutan Information Centre, and Hardi Baktiantoro, The Orangutan Project's Field Manager, attended the launch.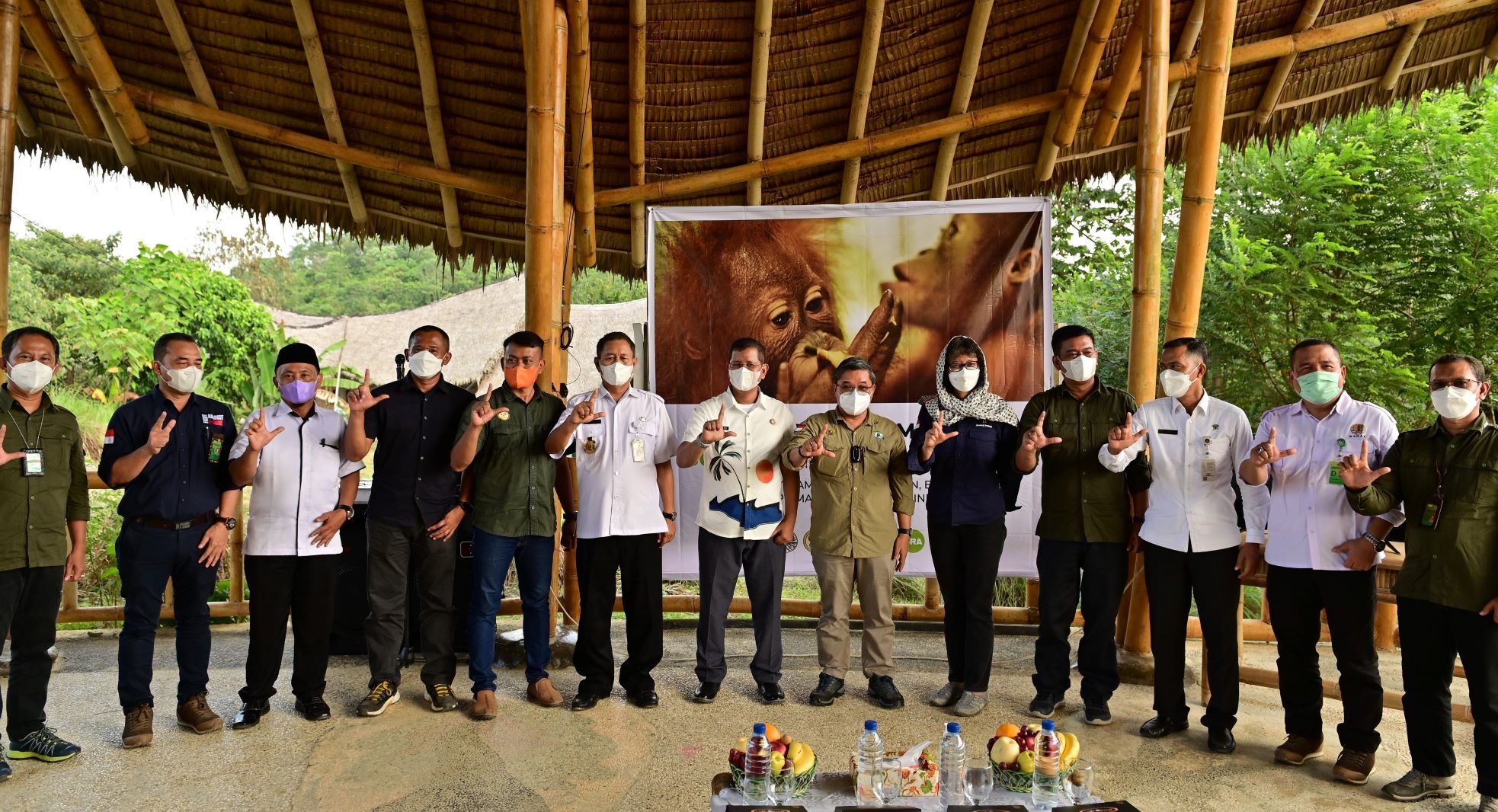 The centre was constructed in 2020 and since its completion it has become the home for rescued Sumatran wildlife, including orangutans Asto and Asih, our newest adoption pair. You can see they featured prominently in the launch on the banner behind the attendees. These two young females were rescued together in 2021, moments before they were due to be sold onto a buyer.
Asto and Asih owe their lives to our Sumatran Rescue Alliance, whose partners include The Orangutan Project, the Orangutan Information Centre, and the Centre for Orangutan Protection. The SRA Rescue Centre was constructed under the authority of the North Sumatra Natural Resources Conservation Center and the Aceh Natural Resources Conservation Center.
In a press statement issued Thursday 13 January 2022, Alue Dohong said that the construction of the wildlife rescue centre was part of an effort to fulfill the obligation to protect nature.
This beautiful rescue and rehabilitation centre is just one of the many ways that we're protecting nature and securing the future for orangutans. Thank you so much to all our donors who have made this possible, and to the Ministry of Environment and Forestry that supports our work on the ground in Indonesia.
Below you can see a number of photos from the official ceremony, including the Minister planting a ceremonial tree at the site, and Panut and Hardi showing him around the centre area.
To help support our Sumatran Rescue Alliance, please donate here: https://www.theorangutanproject.org/donate/