Devi is small but wild. For most of her life, she lived free and wild with her mother, until she was stolen from the forest by wildlife smugglers. She most likely saw her mother killed right in front of her. Devi is only two years old, and she's already gone through so much in her young life.
When our Bornean Orangutan Rescue Alliance (BORA) rescued Devi from animal traders in East Kalimantan, she was en route to being sold at a city far from her home. And from that point, she became evidence in the court case against the smugglers.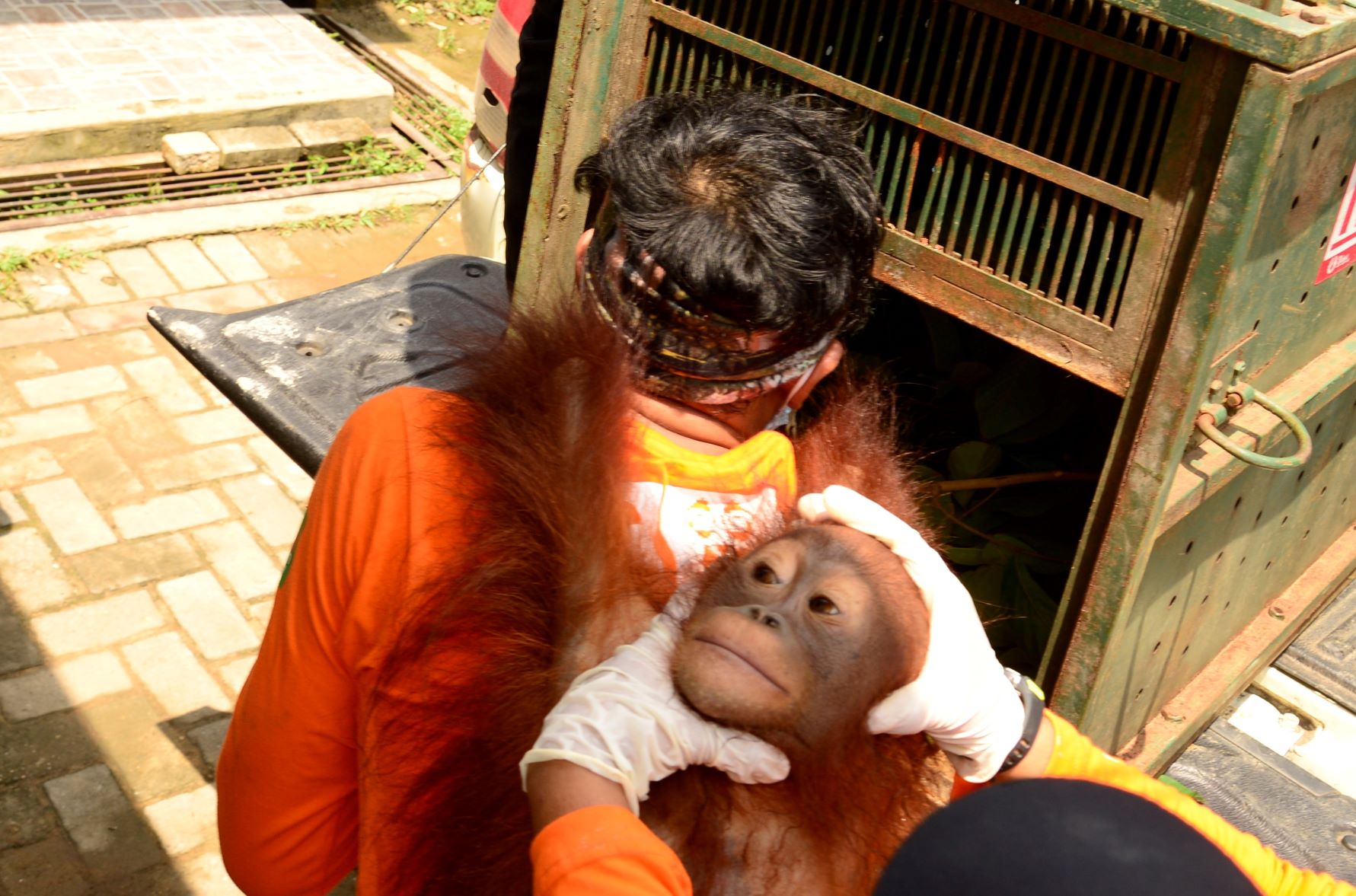 For a while, we couldn't share Devi's story with anyone because evidence was being collected for a future court case. But now, thanks to our team's persistence, the two wildlife traffickers have been taken to court. One received a prison sentence of two years and six months, while the other received a prison sentence of one year for helping to sell Devi. Both were fined a significant amount as well.
Despite all her trauma, there are good signs that Devi is recovering already. She was quite wild when our team rescued her, which is an indication she'd spent most of her life with her mother. At first, she was very wary of all humans, but she's now willing for one of the male vets to care for her.
Now in the care of our team at the BORA Rescue Centre, Devi is doing well, and is quite adept at making sleeping nests. Because of the time she'd spent with her mother, Devi already has some excellent forest survival skills. This bodes well for her eventual release back to forest freedom.
It's thanks to the fundraising from our amazing supporters that we're able to rescue and rehabilitate young orangutans like Devi.
You can help us continue to rescue more orphaned orangutans like Devi with a regular monthly donation: https://www.theorangutanproject.org/donate/