Unlock the Wisdom of Orangutans - A Philosophical Exploration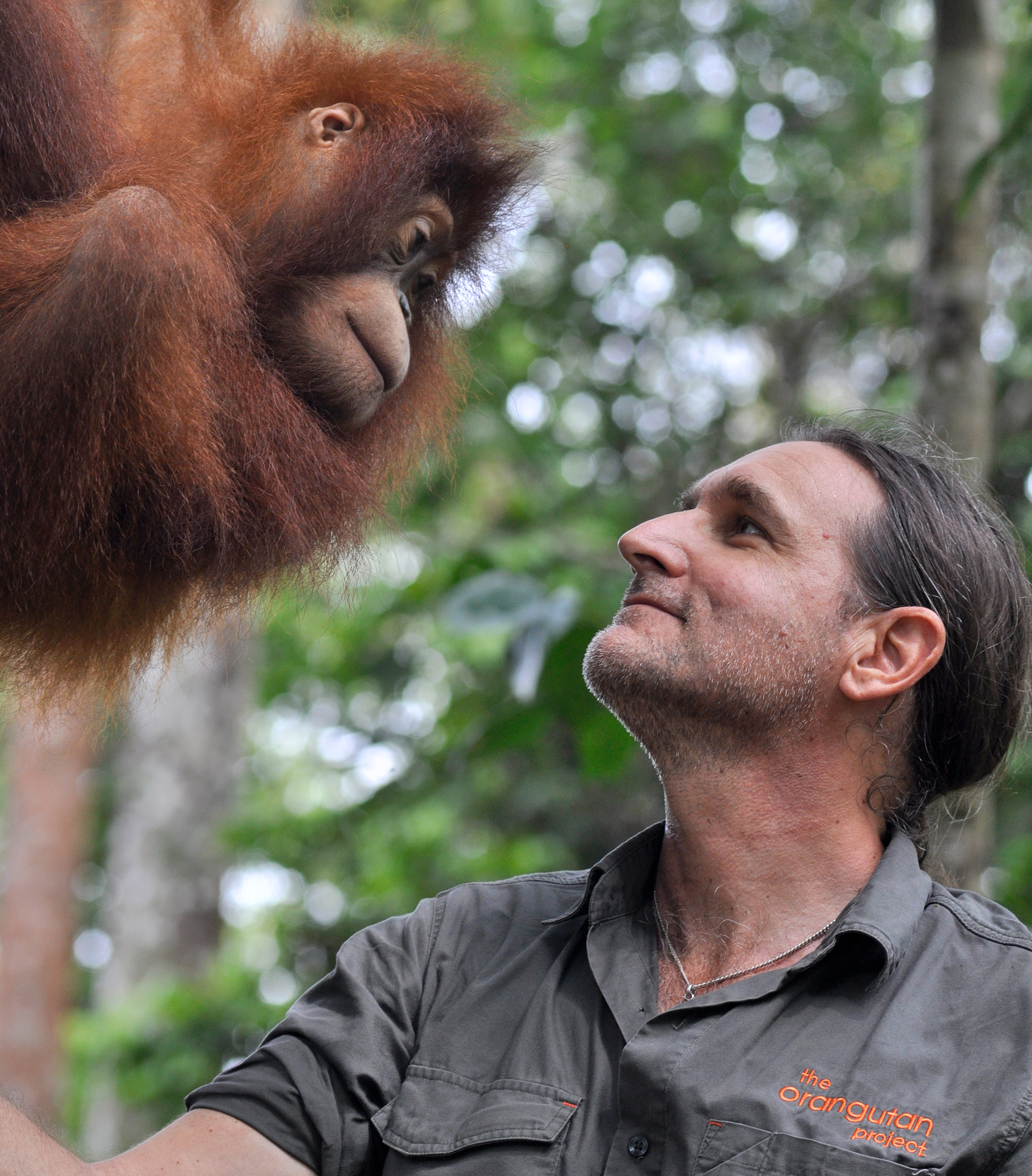 Orangutans, known as 'the noble ape', hold profound wisdom that resonates with our shared humanity.
Join us for a captivating evening as Leif Cocks, the renowned 'Orangutan Whisperer' and Founder of The Orangutan Project, takes you on a thought-provoking exploration of orangutan intelligence, abilities, and their extraordinary way of life.
Upcoming Dates
Auckland
Thursday, 24th August - 6.30pm
Ellen Melville Centre
2 Freyberg Place
Auckland 1000
See Map
Wellington
Saturday, 26th August - 3.00pm
Tiakiwai Conference Centre
70 Molesworth Street
Wellington 6011
See Map
Event Highlights
Gain Fresh Perspectives

: Immerse yourself in the captivating stories and profound insights shared by Leif Cocks, who has dedicated over thirty years to working closely with orangutans.

Reshape Your Understanding

: Discover the remarkable connections between orangutans and our shared humanity, offering a new lens through which to view our own existence.

Extended Q&A Session

: Engage in an exclusive opportunity to ask burning questions about orangutan intelligence, the preservation of their forests, and how you can make a meaningful impact.
About your host
Leif Cocks is a primatologist with 30+ years experience working with orangutans and has a Masters of science studying orangutans. He led the project to re-introduce the first zoo-born orangutan into the wild, and in 1998 founded The Orangutan Project to secure the survival of Critically Endangered orangutans in their natural habitat.
The Orangutan Project has since contributed millions of dollars into orangutan conservation and has established a distinctive, holistic approach encompassing legally protecting rainforests; securing, restoring and patrolling rainforests; rescuing, rehabilitating and releasing ex-captive orangutans; and educating and empowering local communities and indigenous people.
If you have any questions please get in touch events@orangutan.org.nz
Leif is the author of several books and academic papers on the subject of orangutan conservation, and his most recent Finding Our Humanity, also explores the fundamental links between our tribal past and our likely future on the planet (Books available on the night).
Last year Cocks was awarded the Medal of the Order of Australia, one of the country's highest honours, for his work protecting Critically Endangered orangutans.

Be Part of Something Extraordinary
By attending this event, you contribute directly to the preservation of orangutans and their forest homes. Funds raised will support critical conservation efforts in Borneo and Sumatra. During the event, Leif's inspiring books will be available for purchase, with the opportunity for him to personally sign a copy.
Tickets are $20 and strictly limited to this special event, so don't delay! Book your tickets here. Funds from the event will go directly towards saving orangutans and their forest homes.