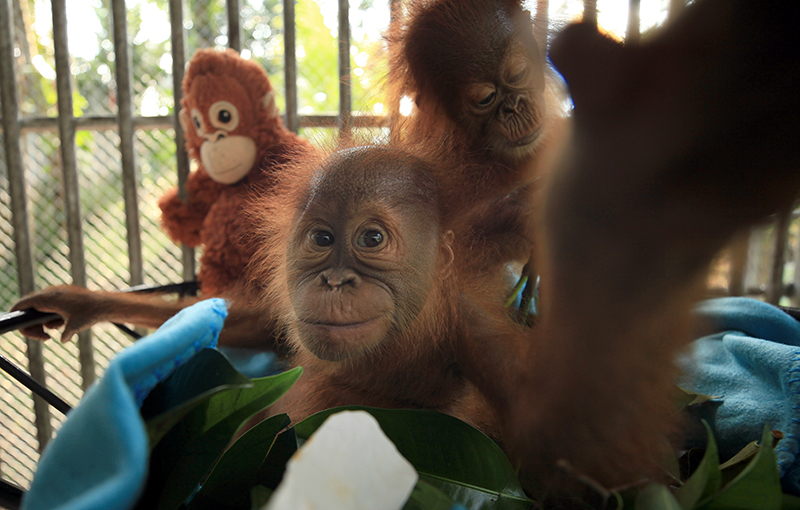 Support the urgent rescues of displaced and illegally held orangutans and provide for their care, rehabilitation and release back into protected forests.
In the wake of mass deforestation, our work to save orangutans never lets up.
Day in, day out, Critically Endangered orangutans are counting on people like you and me for their very survival.
They're counting on us to hear when chainsaws rip through their rainforests.
They're counting on us to see when wildlife traffickers prey on their infants, fuelling the ever more lucrative 'pet' trade.
And they're urgently counting on us to reach them when they're smuggled away in dark, wooden crates - in remote rural towns, busy seaports, or behind the gates of wealthy homes.
Thanks to the gifts of thousands of people like you, we were there for orphaned orangutans Siti and Sudin, who were recently confiscated from wildlife traffickers moments before being loaded onto a ferry.
Hidden in dark wooden crates, Siti was already suffering from bronchitis and Sudin from inflammatory bowel disease. It's unlikely they would've survived the journey.
And we were there for orphaned four-year-old Rembo, who our Bornean Orangutan Rescue Alliance saved last month. They found her shackled, huddled underneath a family home in East Kalimantan with only a tiny box for comfort.
We can't even begin to tell you the months of work that goes into our rescue teams being there at just the right time - but I can tell you it will take years of dedicated medical care, rehabilitation and Jungle School to get Siti, Sudin and Rembo back to where they belong. We cannot do it without you.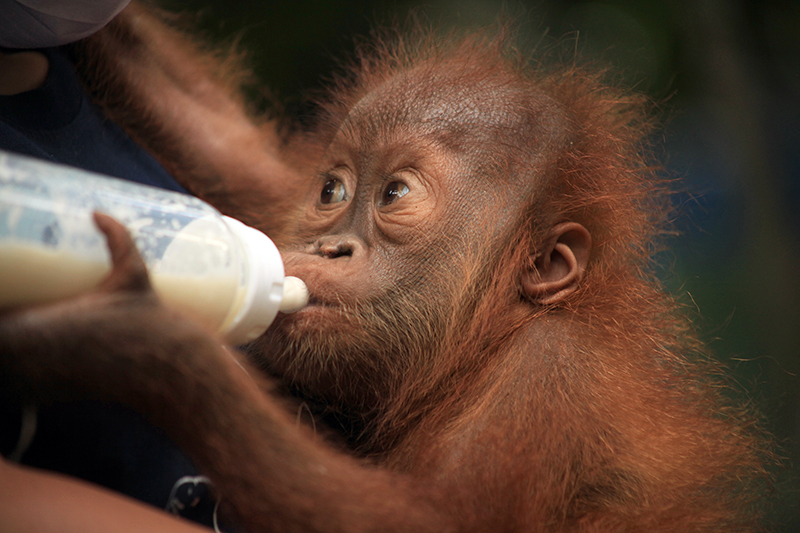 Your gift today will make sure we have the sustained resources to keep up this persistent work for orangutans - from infiltrating poaching networks, providing daily care and Jungle School, right through to resourcing ongoing wildlife protection patrols to keep all orangutans safe and free in a highly protected habitat.
Please give generously today. If we can rely on you, I promise you orangutans like Siti, Sudin and Rembo can rely on us - day in, day out, for the decades to come.