Thanks to the amazing support of our donors, we have been able to start construction on the new medical clinic at our Bornean Orangutan Rescue Alliance (BORA) centre in East Kalimantan!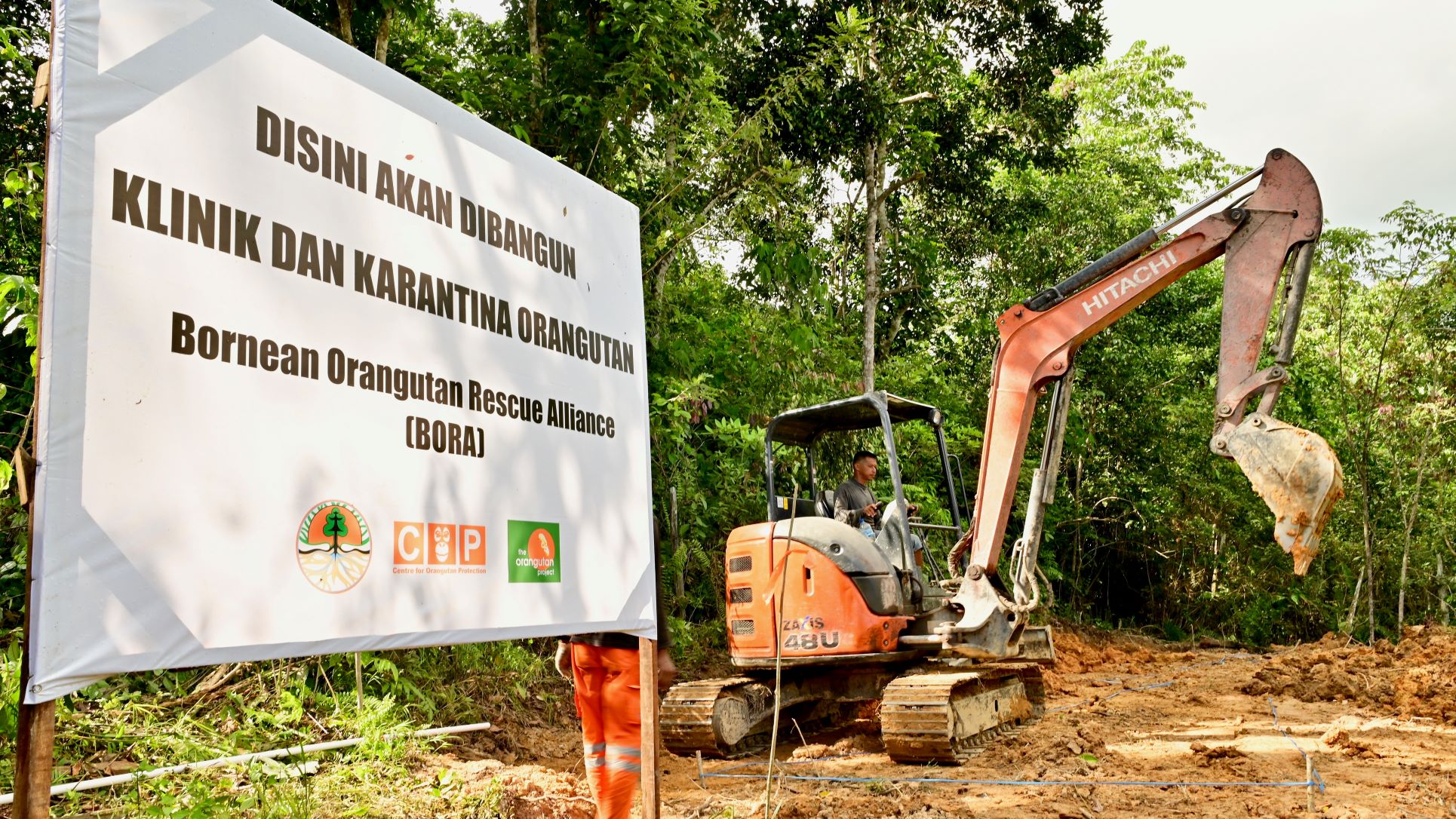 This clinic will be a life-saver for injured, sick and unwell rescued orangutans who arrive at our rescue and rehabilitation centre. When they're rescued from family homes or from the illegal pet trade, orphaned orangutans are often sick or have long-term injuries. Many have serious health issues from being malnourished and given inappropriate food to eat. They all need urgent care and attention, regardless of where they've been confiscated from.
When it's finished and fully equipped, the clinic will include all the diagnostic machines, PPE, medicines, bandages and surgery instruments that the team will need. Thank you for helping us achieve our big vision of providing highly sentient and intelligent persons of the forest with a new start in life.
Below you can see a number of photos from the first four weeks of construction, including:
Setting up the signs

Digging out the ground and foundations

Laying cables that will go underneath the centre

Measuring out walls

Digging the ground and levelling it out

Preparing materials for concrete

Starting to pour concrete for the walls
Stay tuned for more updates next month!
To help support our Bornean Orangutan Rescue Alliance, please donate here: https://www.theorangutanproject.org/donate/