Bumi and Okto have been released!
Some great news from our friends at the Orangutan Foundation. Two orangutans who have been in the soft release training programmes at Camp Rasak and Camp Buluh have been released! Bumi and Okto are now living wild and free in protected forest. Below you can see gorgeous male orangutan Okto enjoying his first taste of freedom.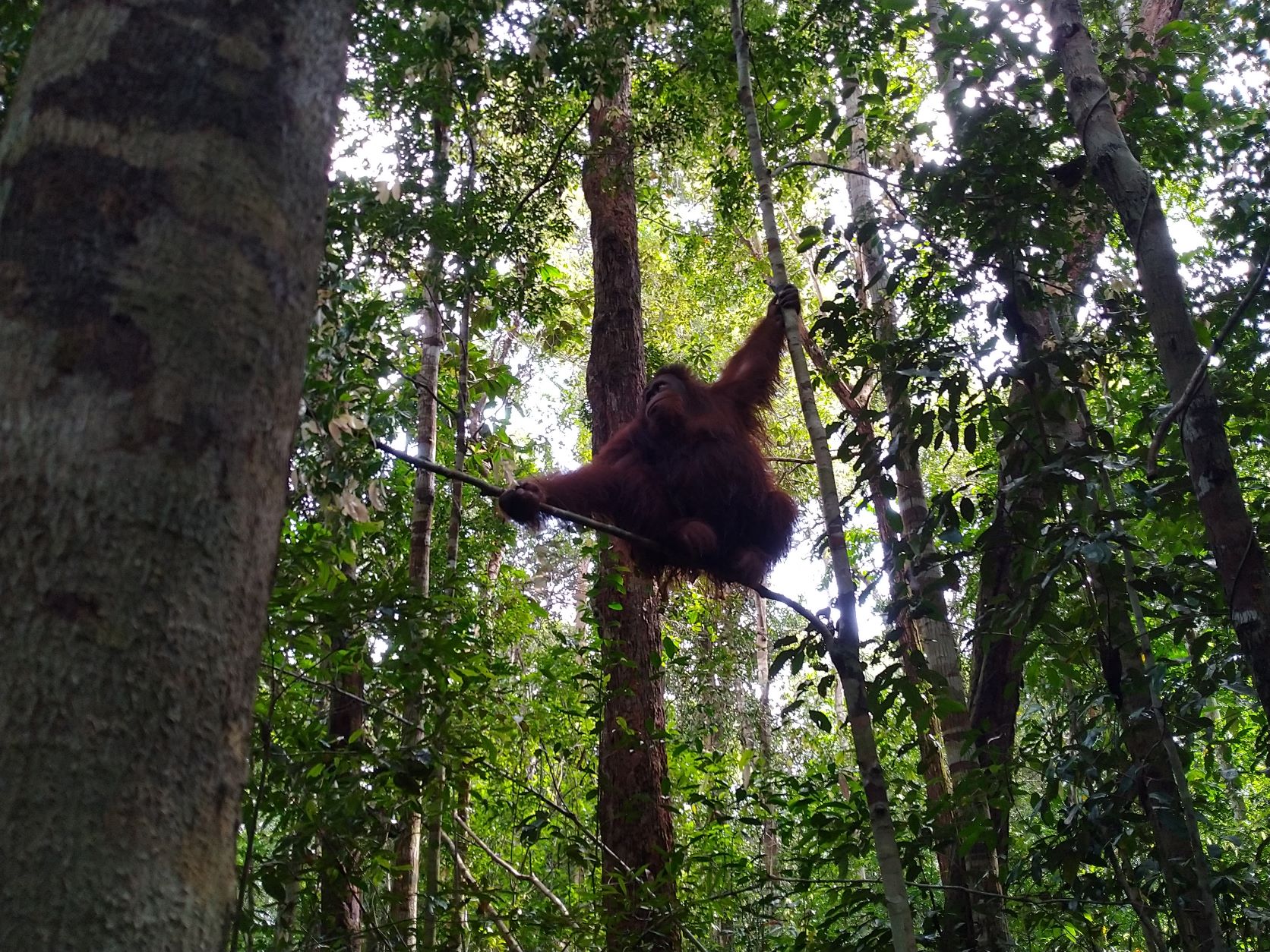 The aim of the soft release programme is for orangutans to have an independent life in the wild before being fully released into protected forest. This process can take anywhere from four to eight years, depending on how quickly they learn the skills they need for survival.
For Okto, this process took a while, as he needed eight years at Camp Buluh to learn the skills necessary for release into the forest, such as building nests, finding food and so on. Finally, he mastered nest building and began to go further into the forest, even staying overnight. The signs were good that he was ready for release in September.
Little Bumi has been in the soft release programme at Camp Rasak for four years. His story is a wonderful example of the support that's possible with your donations. From being injured by a pellet gun, through his time in the soft release programme, and now as a confident orangutan with a future in the wild, his future is bright thanks to you, our supporters.
After more than four years in the soft release program, he has a good understanding of the forest, can make nests, and find food. It was clear he was ready to live freely in the forest, and he was released in September.
We've proudly supported Orangutan Foundation since 2007, which we're able to do thanks to our wonderful donors. On this Giving Tuesday, we say thank you for your support over the years, so orangutans like Bumi can have a future of freedom in the wild. 🙏 Thank you!
Below you can see Bumi as a youngster three years ago in October 2018, as well as a photo of him being released and a photo of him wild and free in protected forest. Be safe and free Bumi!
To help us rescue, rehabilitate and release more orangutans like Bumi and Okto,
please donate today.
Your gift today will help save more lives tomorrow.